Alessandro Petacchi has been Italy's best sprinter over the last decade.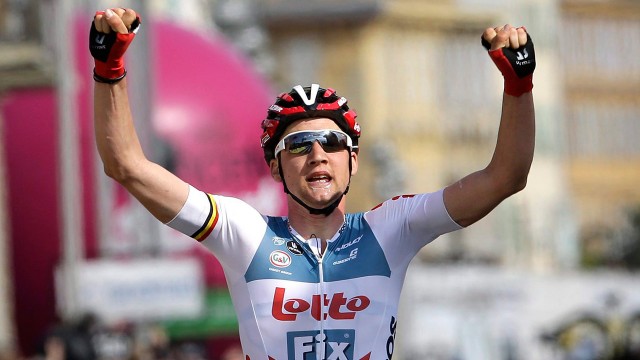 He has had one of the most impressive careers, with the most recent when he joined team southeast in 2015, racing through the Giro d'Italia, and winning 22 stages throughout his career with the team.
The 42-year old Italian retired last year, after an appearance in the Giro d'Italia.
"I'm still not well after a virus knocked me out in the Giro d'Italia," he said.
"To tell the truth, I haven't touched my bike since June 9 when I hung it up in the garage from the ceiling with the rest of the bikes without wheels," Petacchi added.
Petacchi had retired earlier, but resurfaced in 2014 to assist in leading out Mark Cavendish in team Omega Pharma-QuickStep.
Petacchi retired for the second time last year, after enjoying a successful career with many victories. In 2010, he counted six stages in the Tour de France, where he won the green points jerseys.
The Spanish grand tour was probably his favorite, which he had won 20 times. The most precious trophy in his cabinet is the Milan-San Remo, and Scheldeprijs and Paris-Tours.
Before his second retirement in 2015, he won 22 stages for the southeast team in the Giro d'Itali. However, he faced a major set back in his career when he tested positive for doping with the asthma drug, Salbutamol. The result of this test earned him a suspension and took away five of his Giro stage wins.
Petacchi also suffered from a virus infection at the Giro, and had to pull out of the race, on May 30 with only one day remaining. Recalling the event, he said:
"That was my good-bye, when I put my foot down on the Colle delle Finestre.
"I raced a lot, I won a lot. Now, I don't want to pedal without a goal. I feel like the moment finally arrived. I'll stop without regrets."
He further expressed that he would love to engage in other sports, particularly tennis, and keep busy with his family and his baby boy, Alessandro Junior.